Southfields
Sorry we are experiencing system issues. Please try again.
Southfields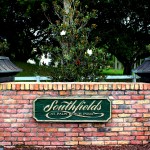 Search for farm and home listings in Southfields, Wellington, Florida 33414. We've got powerful search filters that make finding your new home fast and easy. Use the navigation panel on the right to sort through MLS listings by city. If you want to create your own custom search settings, us our advanced search to find homes for sale and for rent in the area.
Homes in Southfields are located near a fire rescue station, shopping centers that feature horse tack, gear, feed, and more. This community has so much to offer with its luxury estates, world-class equestrian events, and is in a great location.
Southfields, a lavish equestrian community located in Wellington, Florida, features large multiple acre parcels with million dollar estates. Properties are ready to host your custom built barn and covered arena and grassy paddocks.  A perfect location for the avid equestrian, Southfields is close to local tack shops and restaurants and horse sport venues.